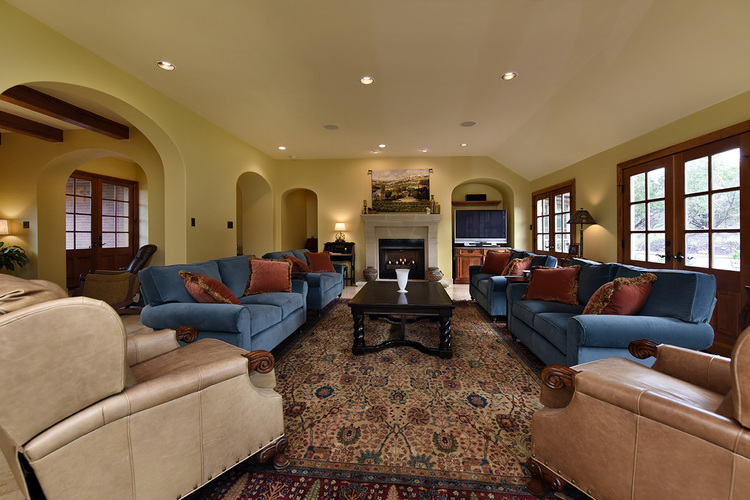 "The small group and beautiful house created a safe space to go deep." - Candice Digbey, VP of Ops at Austin Design Week
Design your life at a beautiful Italian inspired villa in Dripping Springs. Life Design is a practice of self discovery and exploration. Unpack assumptions to uncover fresh perspectives. Shift your perception from limited to boundless through hands-on activities designed to challenge the way you think about yourself. You will leave with mindful awareness of where you're at and where you're headed. New designs for balance and energy. New ways to reframe challenges.
Time: 9am - 5pm
Cost: $269/ person + booking fee
Past Retreats
2-Day Getting Unstuck Retreat
06.15.18-06.18.18
#pause #reflect #reframe
Uncover fresh perspectives at a beautiful house in Old West Austin. Space to explore, reframe, practice and reflect. These are the key ingredients of Getting Unstuck, an immersive two-day retreat for a anyone who wants to expand ways of thinking through design activities.
Purposefully intimate, participants will exchange ideas, learn new methodologies, and practice mindfulness to access intuition, wisdom, and creativity. Our intention is to enable you to leave feeling resilient and equipped to apply your practice of getting unstuck to anything that life might throw at you.
Join us June 15-18, 2018 in Austin TX for a 2-day Getting Unstuck Immersive Workshop in the Beautiful and Historic Tarrytown Neighborhood
About the Retreat House
Relax in the elegance and sophistication of this stylish, contemporary chateau, which features its own pool. This modern home boasts luxurious furnishings and appliances, with high ceilings and an incredible sense of space throughout. It's stunning!
Amenities
Pool

Full Kitchen

Washer & Dryer

Garden

Parking

3 Living Rooms

6 Bedrooms

3 Full Bathrooms